A+ Mold Specialists LLC provides needed services such as mold testing, mold inspections, black mold testing, and commercial mold inspections in Boca Raton, FL. We have helped numerous clients protect their homes and businesses from unsightly and potentially hazardous mold.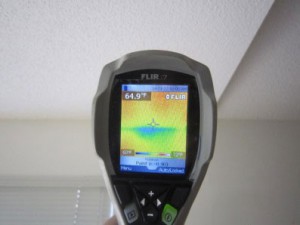 Mold Inspections You Can Trust
We understand the significance of trust when it comes to inviting a company into your home or business. We are not affiliated with any remediation companies, so there's no conflict of interest. We aim to provide you with unbiased, accurate information to help you make informed decisions.
Every home mold inspection begins with a meticulous visual analysis of the property. Our team employs the latest technology in the industry, such as wireless fiber optic cameras (Borescopes) and infra-red cameras (IRCs), to provide the comprehensive testing needed to identify hidden fungus, mold growth, and potential water intrusion. We even have the capabilities to detect mold behind walls, ensuring no stone is left unturned.
Comprehensive Mold Inspections for Homes and Businesses
Each inspection is a thorough investigation into the condition of the property, focusing on moisture levels and fungus contamination. We collect several ambient air samples to serve as a baseline for indoor air quality comparison, and if needed, we collect swab or tape samples of visible mold.
Every collected sample is sent to an unbiased laboratory approved by the American Industrial Hygienist Association for careful analysis. Within a day or two, you'll receive the results that will guide your next steps towards ensuring the health and safety of everyone in the property.
Navigating the challenge of potential mold growth can feel overwhelming, but you don't have to do it alone. We're here to provide knowledge, resources, and peace of mind. Let our experienced team of professionals guide you through the process, answering all your questions and ensuring your space is free of harmful mold.