If you are a homeowner or a business owner, you will greatly benefit from our mold inspection services in Vero Beach, FL. We perform mold inspections as well as mold testing in Vero Beach, setting the stage for locals to address their mold problem before it spreads.
Our professional mold testing is revered by local homeowners and business owners alike for good reason. We use the industry's cutting-edge technology, equipment, and devices to accurately gauge mold levels to provide you, the property owner, with an accurate mold reading.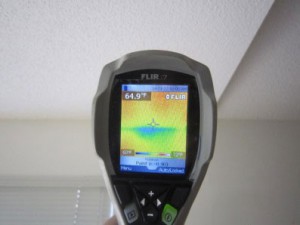 We Make Mold Inspections Convenient
Our mold testing company begins the mold testing process with a phone call. Interact with our team and you'll find our mold inspections services providers are cordial and gracious. We simply ask that you do not dust, clean with sprays or vacuum the premises prior to the home mold testing. Our home mold inspections are that much more accurate when the property is in its natural state. Let our team get to work and you'll have the results of your mold test within 48 business hours or less.
Our mold tests entail two to three air samples. However, the specific number of air samples taken ultimately hinges on the square footage of your property. Our mold samples range from ambient air samples to swabs, tape, and even bulk samples. The samples are forwarded to an AIHA certified lab for analysis.
Accurate Mold Testing That Improves Health and Wellbeing
If the mold inspection and subsequent testing reveals your Vero Beach home has elevated levels of mold, don't panic. We will tell you exactly how much mold is onsite and provide additional guidance. To be more specific, an investigation should be performed to identify the mold source.
Though every home and business have some mold, an excessive amount of black mold or other harmful spores should necessitate timely action. However, you won't know such action is necessary until you reach out to A+ Mold Inspection Specialists for an inspection and testing at your home or business.