If you suspect or know mold is on your property, don't assume you are powerless. The first step to mold removal is home mold testing. Our professional mold testing service performs mold testing in Boynton Beach, West Palm Beach and beyond. We provide mold inspection services in Boynton Beach for homeowners as well as business owners.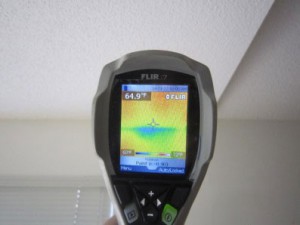 Mold Inspections Done Right
You need and deserve mold inspection services provided by a mold testing company worth its keep. Our home mold inspections are backed by a multimillion-dollar E&O and general liability insurance policy. We are fully licensed and certified, meaning you have every reason to place your trust in our mold specialists.
Unlike many other mold testing services, we have no relationships or business connections to mold remediation service providers. We take pride in providing accurate and honest mold inspections for everyone living and working throughout the greater Boynton Beach area.
Our Mold Testing Process
Our mold testing includes the taking of two ambient air samples in accordance with proven protocols. We use an outdoor air sample as a point of comparison with your home or business's mold level. The samples are analyzed at a lab to provide you with an accurate reading of your home or business's mold level.
Though mold is present in all buildings in Boynton Beach, problems will arise if the mold levels elevate to unhealthy levels. If your home or business has an elevated mold level, it is in your interest to have mold remediation performed as soon as possible.
Boynton Beach's Premier Mold Inspection Service
Part of what separates A+ Mold Inspection Specialists from the rest is our comprehensive approach to mold inspection and analysis. Instead of performing a superficial analysis, we perform in-depth analysis with IRCs, short for Infra-red Thermal Imaging Cameras and Wireless Fiber Optic Cameras also known as Borescopes. These devices represent the industry's latest technology, ultimately ensuring we can pinpoint fungal issues throughout your home, business or other building. For more information, schedule an inspection today.