A+ Mold Inspections has established a reputation as Jupiter, Florida's go-to source for mold inspection and testing. We perform mold inspection and testing at local homes and businesses throughout Jupiter, FL, West Palm Beach and beyond. Part of what separates our mold testing services in Jupiter form the rest is the fact that we are fully licensed, certified, and experienced. In fact, we even carry a multimillion-dollar general liability and E&O insurance policy, meaning you can trust our team to perform risk-free mold inspections.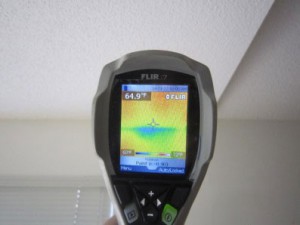 A Mold Testing Company Worthy of Your Business
When it comes to mold inspection services, most people are understandably hesitant to trust anyone to be forthright. However, our home mold inspection services are different. We are not affiliated with remediation companies in Florida or elsewhere, meaning we do not have a single conflict of interest.
Our home mold inspections begin with a visual analysis of the property. We perform home mold testing with all the industry's latest technology including wireless fiber optic cameras known as Borescopes and infra-red cameras, referred to as IRCs. This is the professional mold testing homeowners and business owners need to identify hidden fungus as well as mold growth, water intrusion and more. We even have the technology necessary to pinpoint mold behind walls.
A Certified Mold Inspection You Can Trust
Our mold inspections take the form of comprehensive investigations of homes and businesses to gauge their condition in regard to moisture levels and fungus contamination. We take several ambient air samples of the natural environment that functions as a baseline to compare the indoor air quality against. If necessary, we will take swab/tape samples of mold.
The samples are transmitted to an unbiased American Industrial Hygienist Association approved laboratory for analysis. The lab then forwards the results of the test in the next day to two days, setting the stage for you to take action that ultimately protects your health as well as that of your loved ones.
To learn more about our services, schedule a consultation today.